What is Airbnb Search Engine Optimization?
Airbnb SEO stands for Airbnb Search Engine Optimization. The same way you need to optimize your website to rank on the first page of Google, Bing or any search engines. You will have to optimize your Airbnb listing if you want to increase your visibility on the popular holiday rental platform.
Where typical search engines such as Google or Bing base their algorithms on original content and search keywords, Airbnb algorithm will not place written content and keywords in its top-ranking factor. On Airbnb the search engine and visibility will most likely depend on potential guest behavior and host responsiveness and capacities to meet with guests needs.
Sounds difficult? Let me put it that way. What is the ultimate goal of Airbnb platform? To get as much of confirmed reservations and by the way end up giving a good experience for the guest. Isn't it?
Logically, here are few examples of what Airbnb search engine algorithm loves:
Higher CTR (Click-through-rate), this is the ratio between the number of times your listing appears in the Airbnb search result divided by the number of guest clicks to know more about your listing.
Higher Inquiry request rate, ratio between the number of users visiting your listing and the number of potential guests whom will contact you to know more about your place.
Faster responsiveness, the response time of the host to all inquiries. This is crucial. Faster the responsiveness is, higher will be the chance that a guest book your place. Filling your pocket but most importantly Airbnb's bank account.
Do you get me? Basically, if you want to improve your ranking and visibility on Airbnb, you will have to increase your booking rate and of course the guest satisfaction.
Airbnb's official ranking factors
We won't go through all the factors here, for the simple reason that accordingly Airbnb, they are looking at nearly 100 different factors to determine the ranking of a single property listing. Accordingly, to the vacation rental platform those ranking factors are divided into 3 categories.
#1 Ranking factor on Airbnb 1: Guest needs
Airbnb looks at factors which are related to the guest, this include the location where they are searching from, previous trips they've taken, the places on their Wish List, listings they've clicked on and more. Many will tell you that those factors are not under our control. Which is correct? Really?
Actually, understanding guest needs and profile is important as it show you what type of guests is attracted by your listing. Once you know what kind of guests are booking your house, such as: where they are from, average length of stay, friends, families, average group size etc. There is a lot that you can do to target and optimize your property and listing.
#2 Ranking factor on Airbnb: Listing details
The host is directly responsible for those factors. There are related to guest satisfaction, pricing and the use of the different functions that Airbnb is offering for hosting properties. It can be number of five-star reviews, price, location of the listing, if Instant Book is turned on, how quickly the host of the listing responds to requests, and many other factors.
Optimizations and strategies are numerous to impact in a positive manner those factors and improve the visibility of your listing in the search results.
#3 Ranking factor on Airbnb: Trip details
This refers to all the details related to one confirmed reservation such as the number of guests staying at your place, how long the trip will be, how far in the future the trip is, if they have set a minimum or a maximum price.
Actually, it is similar with the number 1 factor: Guest needs, but in that case Airbnb's algorithm is looking at it for confirmed reservation only, whereas Guest needs factors apply for the pre-booking or searching phase.
Here again, understanding those trip details factors are essentials to understand the profile of the guests who are booking your villa or your condominium. Here again, improvements and Airbnb optimizations can be done. Great!
The best 9 tips to improve your ranking on Airbnb
Improving ranking is good, but it is not the ultimate goal. What you really want is to get more bookings and increase your short term rental revenue. Right? In every business, a good visibility is nothing without the right product and the right audience. With an Airbnb business it's the same. What you want is to improve the visibility of your property (the product) to the audience who is most likely to book your listing.
Know your guests and their needs + ensure guest satisfaction = Improved ranking of your listing
1. Think like a guest
If you put yourself in the traveler's shoes, and optimize your property to your guests' needs. I can guaranty that you will run a successful Airbnb business.
To achieve this you need to know your guests' profile and have a good understanding of their needs.
You can ask yourself few questions in order to understand your guests better,
How many people your property can comfortably host?
Who is coming? Are they families with kids? Friends ? Solo travelers or couple?
How will the guest use your house or apartment?
What will be their activities at your property?
What will be their activities outside of your property (location attractions)?
What services could they need during their stay?
Once you answered those questions, you can ask yourself the final question: Does my listing is equipped to offer the best experience to those guests? How can i improve it?
If you want a high guest satisfaction rate, you will need to adapt your offer to the guest type and their basic needs.
2. Use professional photos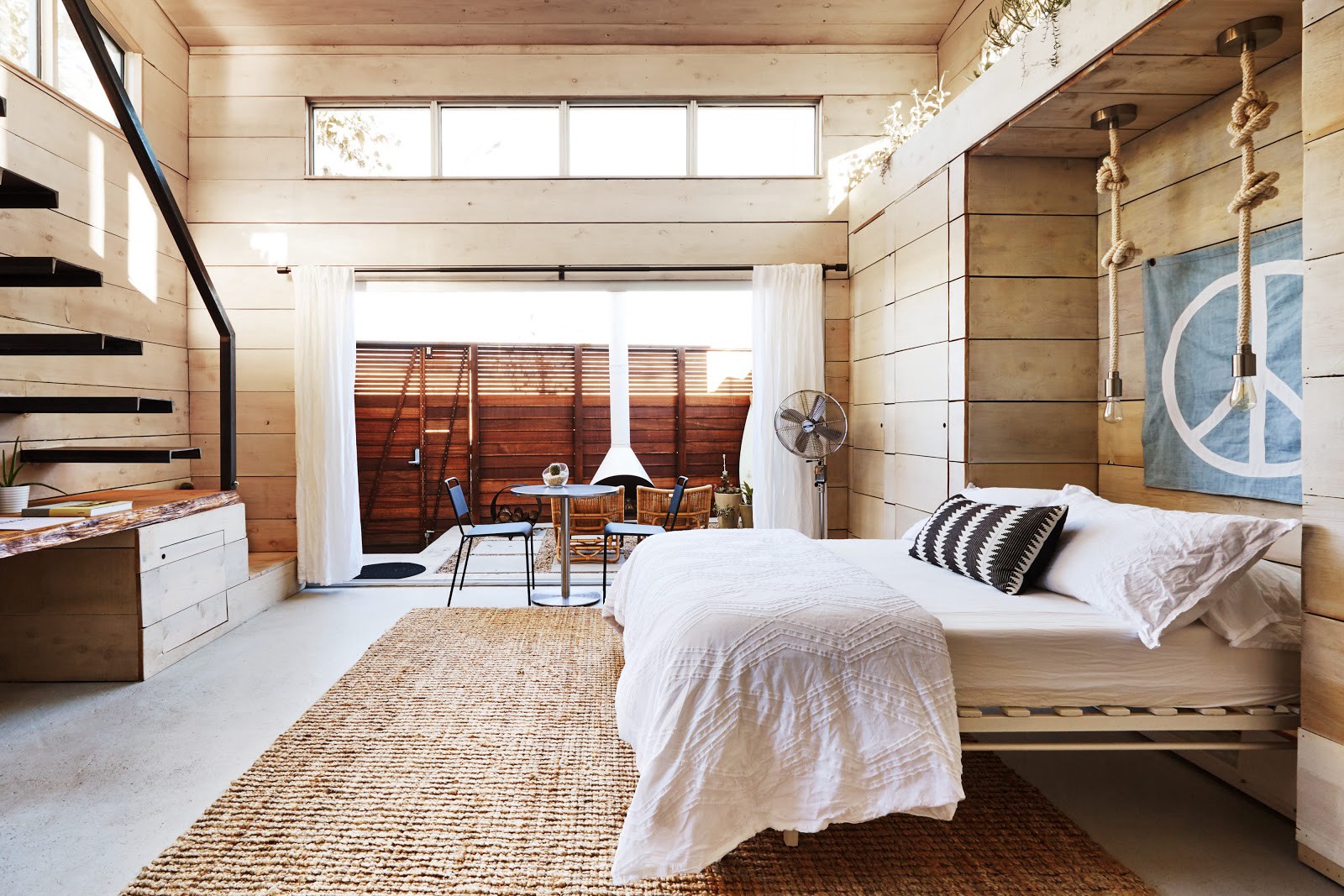 You can use Airbnb professional photographer offer if your listing is eligible or go for a professional photographer of your choice. I didn't notice any significant difference in my listings' rankings using either one or the other.
That said, the quality of the photo you use will have a great impact on the guest's behavior during the research of property phase.
Professional cover pictures will improve your CTR (Click-Through-Rate), which mean that people will most likely click on your listing from the search page to know more about your place.
Professional photos of your property will give a great first impression and make you look like a trustworthy host. Listings with professional pictures tend to be added in users' Wish List!
As you can see, using professional photos on your listing will impact the Airbnb ranking factors #1 Guest needs and #2 Listing details.
3. Respond to inquiries as quickly as possible
Responsiveness is a key factor. Really, you want to answer all messages in timely manner. Especially the first guest's inquiry. And you should never exceed 24 hours to answer all your messages or pre-approve a reservation.
The response time is so important that Airbnb Superhost status is directly impacted by this factor. To become a Superhost and get all the benefits of it, you will need to maintain a 90% response rate or higher.
4. Enable instant booking

Enable instant booking function and get an immediate visibility boost. This will increase your booking velocity (time for your calendar to fill up).
If you still want to approve all the requests, you can of course and you will be able to have decent performances if you improve all the other factors. But believe me, enable instant booking and you will really feel the difference.
Airbnb wants people finding and booking a property as quickly as possible. To accomplish this objective, instant booking function and host responsiveness are 2 powerful tools.
5. Close as many deals as possible
Airbnb's algorithm is looking closely at your conversion rate or Book rate. This is a very important factor. It shows to Airbnb how your listing and response are likely to lead to a reservation.
Airbnb is looking at 2 different aspects
Contact rate (instant booking, request to book, inquiries)
Booking rate (The number of bookings divided by the number of distinct visitors who contacted the host)
How to improve your performances here. SIMPLE.
Enable instant booking, as seen previously, this widely used function is very important. It will increase your listing contact rate along with the book rate.
Answer to any inquiries within 10 minutes or so to increase your chance to close the deal. Think about it. As a guest, if you need to wait 3 hours to get an answer to your question, you will probably go to look for another property after 5 minutes. Or maybe you contacted few hosts already and the first one who will answer will close the deal. Simple.
Be flexible about your guest needs. Your guest is asking for a toaster? Spend a few bucks and make him happy. You will close a deal and what's more, your next guests will be also happy to have a toaster.
If you can accept 1 or 2 of their requests, you will most likely close the deal and increase your book rate.
6. Cancel or refuse as few reservations as possible
Logically, and always in order to optimize your performances, ideally you shouldn't refuse any booking and absolutely not to cancel any.
Declining too many booking (during the pre-approval request) will lead to a drop of your visibility. And probably a kind call from Airbnb customer service asking for some explanations about the declines.
The number of declines you can make before seeing a bad impact on your ranking is uncertain. You always should keep the "decline button" as an exception. Personally, I use it only once or twice a year on average.
Cancelling a booking is absolutely not an option.
Using the cancellation button to cancel a booking will lead instantly to a penalty. A penalty for the host as fine, an automatic review on your listing saying that you have cancelled a booking, and the most damaging one, the loss of your Superhost status most likely.
However, if you still need to cancel for a specific reason, never use the cancellation button. You should always contact Airbnb customer service and explain your motivations. Those motivations to cancel a booking need to appear in the Airbnb extenuating circumstances policy
7. Set a competitive pricing strategy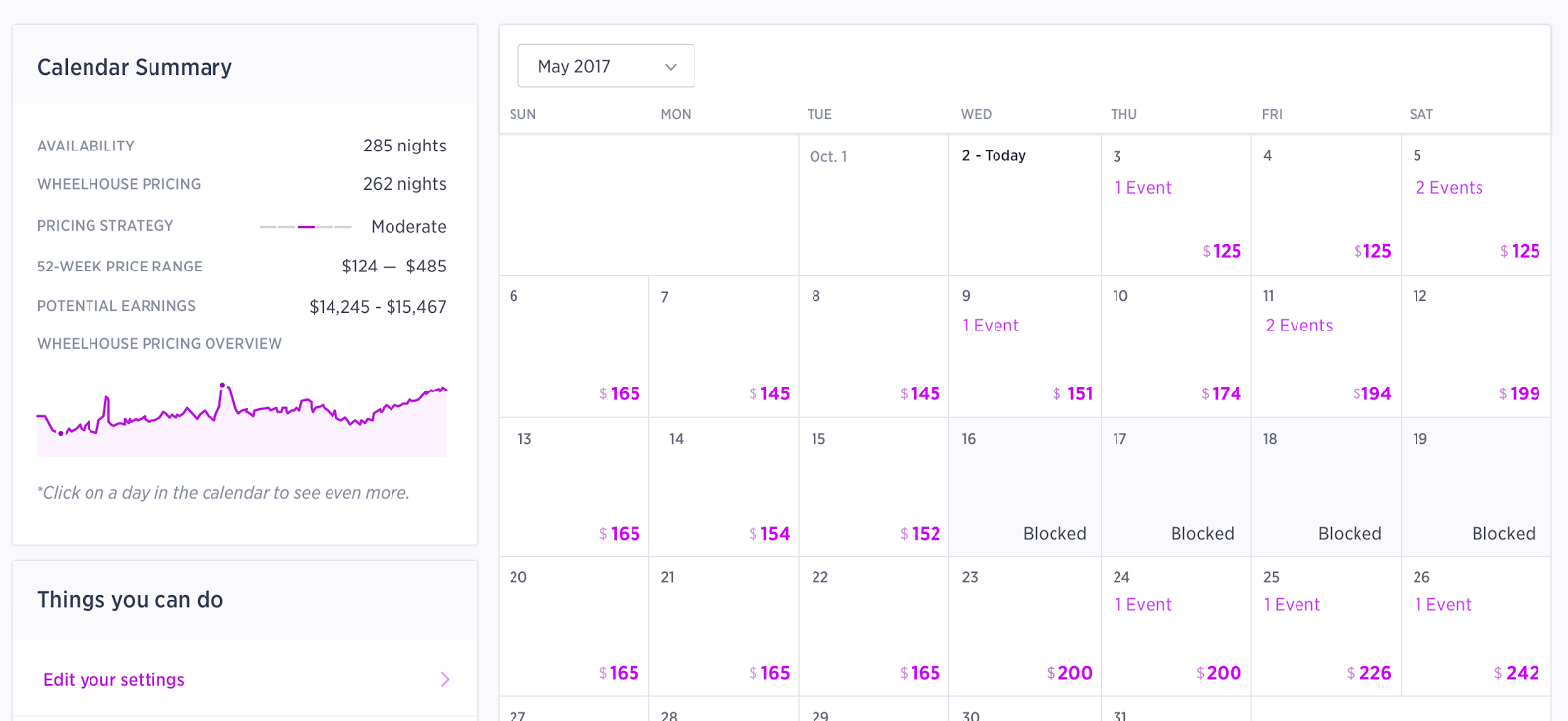 Pricing is a big deal! Airbnb always works hard to get the guests a better deal. It will often come to you with some "pricing advices", always those advices will suggest to you putting your prices down.
On Airbnb, guests are comparing the price while checking on the different listings. So make sure your price is always realistic compared to the supply and the demand. You can use a third-party pricing tool, or use the Airbnb pricing tool too (it improved a lot in 2019). I recommend those tools only if you operate in busy areas, so the pricing tools have enough data to suggest relevant prices.
8. Get 5-stars reviews!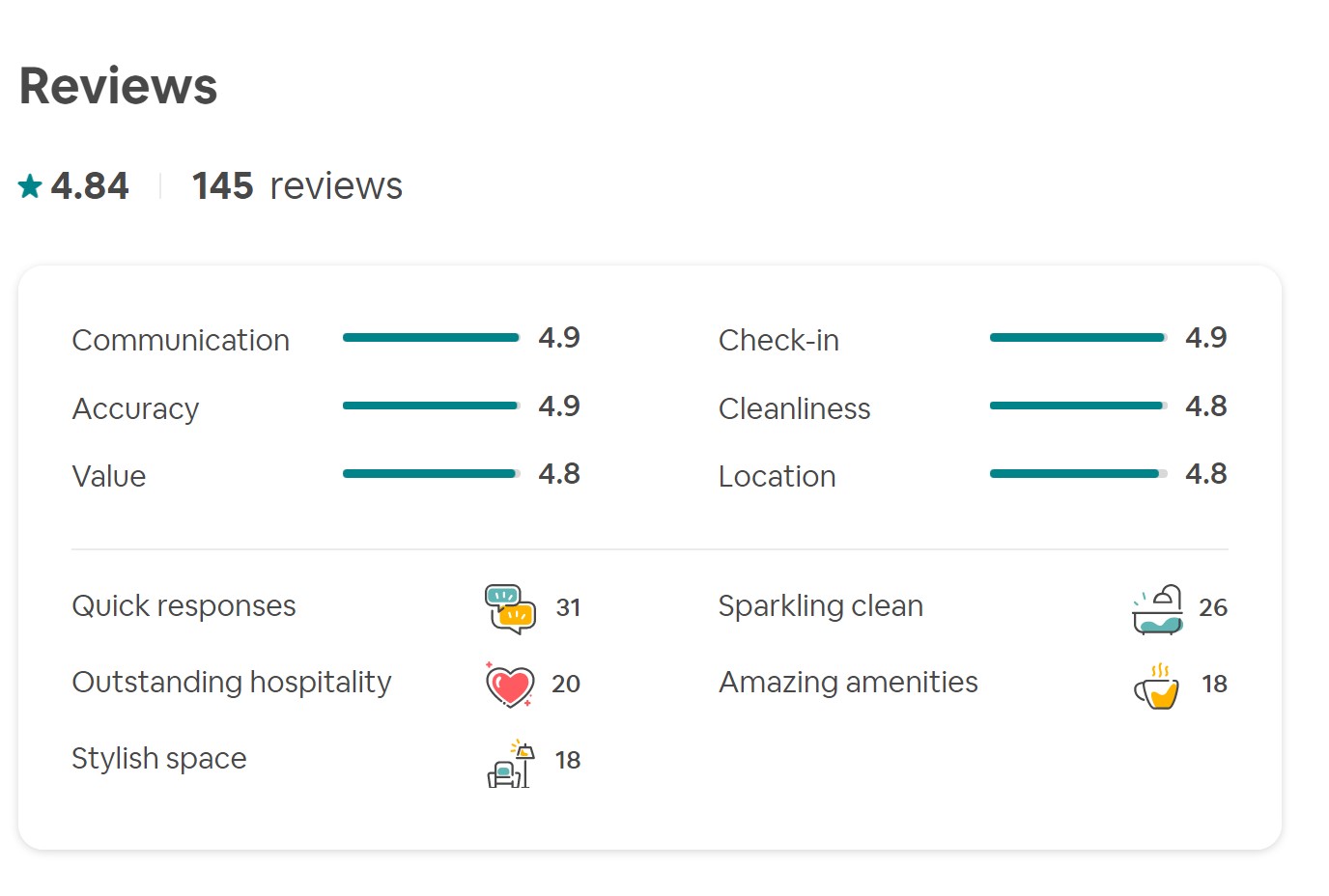 Have you noticed that on Airbnb only a few listings are rated below 4-stars? The reason is simple, if you don't get a 5-stars review, Airbnb will determine that your guest was not satisfied. And If you get too many 4 or 3 stars, your listing will simply be unlisted or invisible on the search result pages. That is the reason why you won't find many low rated listings.
Here are some tips to boost your 5-stars rating:
Surprise your guest, add a few things that you don't mention in the listing description (free snacks, free local welcome gift etc.) This works perfectly!
Be supporting, assisting your guest during his stay.
Be friendly and communicative
At the end of the stay, ask your guest if there is any way you could improve guest experience
Ask your guest to leave an honest review!
9. Fill up your personal profile description
Building trust is very important in every business, but it is even more important in the Airbnb world! Think about it. You are trying to get a stranger to book a place to stay. Which means for him to stay in an unfamiliar part of the world at a complete stranger's house. You will need a bit a trust to accomplish that.
Fill your profile carefully giving as many details as possible about your personal information. The guest needs to feel there is a kind and trustworthy person waiting for host him.
Don't hesitate to mention those information:
Hobbies
Music you like
Last book you read
Favorite movies
Week-end activities
Education details
Those details will help the guest to figure out whether you are reliable and trustable host or not. It has a great impact on the booking rate.